River Valley Metro Mass Transit District board reviews reports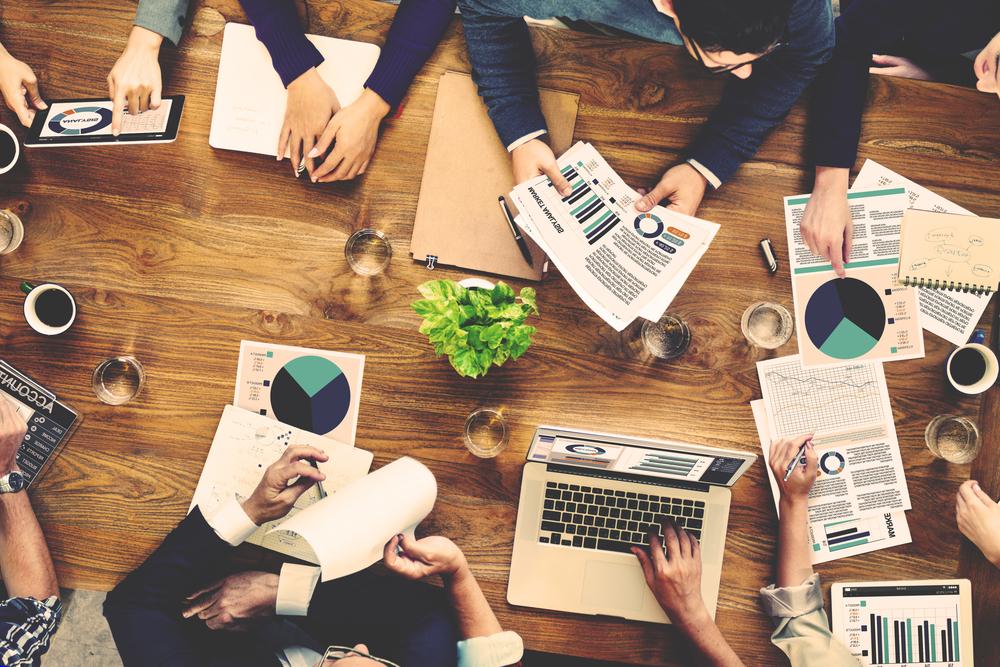 The River Valley Metro Mass Transit District board of trustees met Tuesday, June 28.
The board meets once each month at 3 p.m. in the Board Room of Metro Centre at 1137 E. 5000 N. Road, Bourbonnais. Days vary.
Here are the meeting minutes as provided by the River Valley Metro Mass Transit District board of trustees:
River Valley Metro Mass Transit District June 28, 2016 Metro Centre 1137 E 5000 North Road Bourbonnais IL 60914 Board of Director Minutes
Chairman Allen called the regularly scheduled River Valley Metro Board of Directors meeting to order at 3:04 pm.
Attending Board Members: Chairman Nick Allen, Vice Chairman Norman Grimsley, Treasurer Susan Legris, Secretary Kelly St. Aubin. Board Members: Mark Argyelan, and Jerry Pearce, Carole Franke
Staff Members Present: Managing Director; Robert Hoffmann, Director of Administration and acting Recording Secretary; Lois Bentley, COO; Ken Munjoy
Others Present: Geoff Olson (Kankakee County Planning Department), Andrew Ittigson, (AECOM), Dan Huebner (AECOM), Siron Sims (First Transit) and Derek Ryan (Metro Transit Officer)
Pledge of Allegiance: Metro Board and others in attendance recited the Pledge of Allegiance.
Public with Business to Come Before the Board: None
Consent Agenda: Carole Franke made a motion to accept the consent agenda as presented. Kelly St. Aubin seconded the motion. A roll call vote was taken, with all those in favor. Consent agenda approved.
Communications:
Chairman's Report: (Nick Allen) Chairman Allen had nothing to discuss at this time. A Bourbonnais bus stop was all he had and that was being discussed later.
Managing Director's Report: (Robert Hoffmann)
The one vehicle that we were awarded last year from the State Combined Vehicle Program is going to be picked up Thursday or Friday this week. It's a 30 Ft Diesel Cutaway Ada.
Operations Report: (Siron Sims) May Ridership was 75,661 and 843,819. We have 44 drivers and 1 Cadet that will be in revenue service on Saturday. We will have another training class starting on July 11th.
Complaints/Comments Report: (Robert Hoffmann)
There we 30 Complaints and 22 were found valid. We are going to revise the report and change it to preventable and non-preventable. There were 46 kids with field trips this last month. This morning a call came in at 7am saying that they were doing a field trip this morning using the bus. Siron got it together and there were 32 kids and parents. They were thrilled and everything went well. Customer Care transported 158 passengers. We are going to add to this report the Transit Officers transport passengers also.
Board Comments: Jerry Pearce wanted to thank Ken Munjoy for getting the cooling bus for the Relay for Life.
New Business:
Ordinance No. 2016-1 Prevailing Wage and Certificate: Annual Certification that we are going to abide by the prevailing wage. Norman Grimsley made a motion to accept the ordinance and Carole Franke seconded. All members we in agreement by saying yes and motion passed.
Old Business:
Nominations of Officers : There has been 1 nomination of officers from Mark Argyelan last month and it was to keep the board positions as they are. Mark Argyelan made a motion to accept the nominees that were presented to Rob last month. Norman Grimsley seconded the motion. All board members in favor motion carried.
AECOM – Andrew Ittigson and Dan Huebner introduced themselves to the board. They gave a brief description on what they were doing this week and the tentative schedule of activities for the rest of the year as they gather the information on the service.
Questions from the news media: None
Other Business to come Before the Board: A motion was made by Carole Franke to move into executive session in accordance with the Illinois Open Meeting Act 5 ILCS 120/2 (c)(1), the appointment, employment, compensation, discipline, performance or dismissal of specific employees of the public body or legal counsel or the public body. 5ILCS 120/2(c(11) Pending or probably litigation against, affecting or on behalf of the public body. Motion was seconded by Susan Legris. Roll call vote was taken with all in favor. Motion carried. Rolled into executive session at 3:18 PM
Motion by Kelly St. Aubin to return to open session @ 3:28 seconded by Carol Franke. All were in favor.
Mr. Grimsley mad a motion to accept the recommendation in executive session for the bonus for Robert Hoffmann, motion was seconded by Sue Legris. Roll call vote with all in favor.
Mr. Pearce mad a motion to adjourn at 3:29 seconded by Mr. Grimsley, all in favor.
Want to get notified whenever we write about
River Valley Metro Mass Transit District Board of Trustees
?
Next time we write about River Valley Metro Mass Transit District Board of Trustees, we'll email you a link to the story. You may edit your settings or unsubscribe at any time.
Sign-up for Alerts
Organizations in this Story
1137 E 5000N Rd
Bourbonnais, IL - 60914-4229
More News