Grant Park Public Library Board of Trustees met August 7.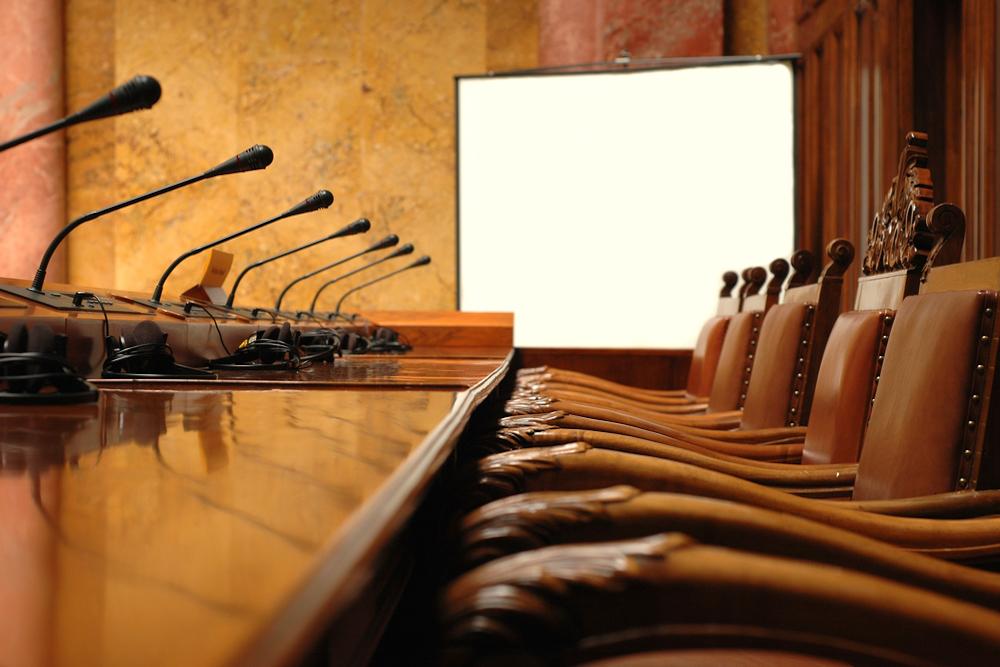 Grant Park Public Library Board of Trustees met August 7.
Here is the minutes provided by the Board:
6:00 pm Meeting called to order/ Pledge
Roll call was taken, all members present
*Motion to approve minutes from previous 7/17/17 meeting
Motion: Morse 2nd: Veldhuizen Motion Carried 6-0
Public Comments:
Mr. Roviaro had questions concerning the Dollar General store. First question was, if it was permissible for the store to be unloading at 8:30PM, concerned due to the noise involved. Secondly, area residents have been crossing through his yard to get to the store from the backside. He questioned what could be done to stop this. Chief Frey asked that the police are called when it is observed, and they will assist to get this corrected. Pres. Roth stated that this may be an unusual time, for the unloading, due to the store recently opening, and that the Village will look in to a sidewalk along the Highway in the future to be able to safely get to businesses in the area.
*Motion to approve Bills for Payment: General Fund <7/28/17 $400.00, General Fund <8/07/17 $30,225.73, Sewer Fund $156,827.34, M.F.T $4,180.18, T.I.F $48,751.65, Payroll <7/15/17 $15,931.33, Payroll <7/29/17 $15,498.00.
Motion: Dickson 2nd: Veldhuizen Motion Carried 6-0
Departmental Reports:
Clerk Dillman: reported speaking to Gardent Corp. parent company of Heritage Woods Nursing Home, about the possibility of locating a facility in Grant Park. The request was denied at this time due to the proximity to their Manteno facility, but thanked us for the request.
Streets & Alley, Veldhuizen: no report
Finance, Dickson:
*Motion to approve the amended appropriations ordinance O-7-17-3 for fiscal year 5/1/17-4/30/18
Motion: Dickson 2nd: Veldhuizen Motion Carried 6-0
Sewer & Garbage, Morgan: Grand Opening held for Heldt Park, appx 40 people attended
Sewer Commissioner, Bobera: Reported 9-1/2 " rainfall for the month of July, unusual for the Month. This put a strain on the Sewer Plant, causing excess water to run through the plant. He reported the plant normally treats appx 200 gal/minute, during the rainfall, monito, causing slight overflows were showing 3000 gal/minute, and causing slight overflows (no public dangers).
Building & Grounds, Morse: Octoberfest plans in final stages, next meeting 8/10/17
Ms. Morse has asked department heads to report the status of their respective buildings, and report any repairs needed, and a priority listing will be made for the repairs in the future.
Ordinance & Insurance, Weidl: Second reading of Ordinance O-7-17-1, tabled
Law Enforcement, Coats:
*Motion to authorize lease/purchase of replacement vehicle from Terry's Ford not to exceed $28,000
Motion: Coats 2nd: Veldhuizen Motion Carried 6-0
Pres. Roth: Asked the Board if they would like the Meeting times to be moved back in time, maybe 6:30PM. The Board will consider, and report back to Pres. Roth.
No Executive session held.
6:34 pm Meeting Adjourned
http://www.grantpark-il.org/agendas-minutes-2017
Want to get notified whenever we write about
Grant Park Public Library Board of Trustees
?
Next time we write about Grant Park Public Library Board of Trustees, we'll email you a link to the story. You may edit your settings or unsubscribe at any time.
Sign-up for Alerts
Organizations in this Story
Grant Park Public Library Board of Trustees
More News