River Valley Metro Mass Transit District Board of Trustees met February 27.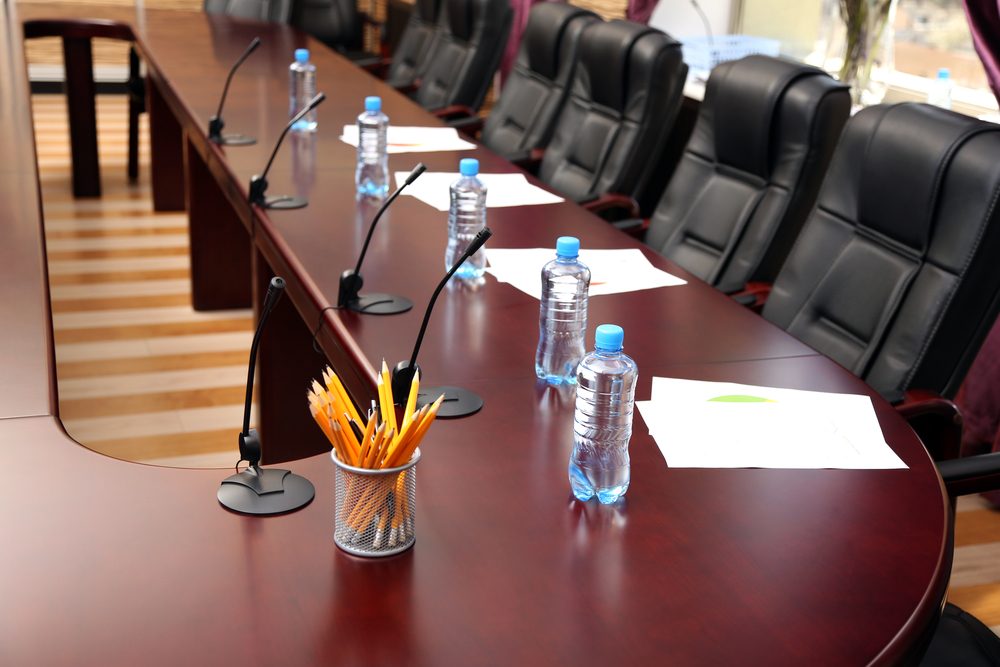 River Valley Metro Mass Transit District Board of Trustees met February 27.
Here is the minutes provided by the Board:
Chairman Argyelan called the regularly scheduled River Valley Metro Board of Directors meeting to order at 3:00 pm.
Attending Board Members: Chairman Mark Argyelan, Board Members: Carole Franke, Jerry Pearce, Norman Grimsley, and David Hinderliter
Staff Members Present: Managing Director Robert Hoffmann, Director of Administration Lois Bentley, COO Ken Munjoy, Director of Operations Michelle Brutlag , Transit Officer David Douglas, Transit Officer Richard Berns
Others Present: Duane Stubblefield
Pledge of Allegiance: Norman Grimsley led the Metro Board and others in attendance in the Pledge of Allegiance.
Public with Business to Come Before the Board: None
Consent Agenda: Carole Franke made a motion to approve the consent agenda. Norman Grimsley seconded the motion. A roll call vote was taken of those in attendance, with all in favor. Consent agenda approved.
Communications:
Chairman's Report: Mark Argyelan
None
Managing Director's Report: Robert Hoffmann
Our bus stop improvement plan will soon be ready to submit to IDOT for approval. Once approved, meetings will be scheduled with our member municipalities, township, and county.
Our Employee Appreciation Dinner will be held at 5:00 pm on April 14th at the Manteno Golf Club.
Operations Report:
None
Complaints/Comments:
20 complaints and 2 compliments were logged from 1/16/18 to 2/16/18. Nine complaints were valid and have already been addressed.
CCS/MPD transported 164 passengers in that period.
Board Report:
Mark Argyelan was pleased to hear that our staff and drivers were advised to watch for a lost Alzheimer patient recently.
New Business:
The Illinois FY 2019 budget proposal includes a continuation of the 10% reduction for public transit that is this year's state budget. We experienced minimal effect from this reduction this year only because the state got caught up on past due payments to RVMMTD (result of our lawsuit). However, a continuation of this reduction into the next fiscal year will cause financial issues for RVMMTD.
Legislative Day in Springfield, with support from the South Suburban Mayors and Managers Association and the Illinois Municipal League, is scheduled for April 25. We plan to attend. Mark Argyelan said that he also will be attending.
Lisa Dugan is working to set up an introductory meeting with new state representative Nicholas Smith. Mr. Smith was appointed to fill the remaining term in the 34th District after Elgie Sims was appointed to the State Senate. The 34th District includes the northern section of our service area, including Manteno and Manteno Township.
Old Business:
Central Management has executed a contract for a bus purchase that includes 17 vehicles for RVMMTD. These buses should be ordered in March with delivery expected by early fall.
The new vehicle for CCS has been delivered to the dealer and is waiting to be wrapped (delayed due to the flooding in Watseka). It is expected to be put into service in March.
Questions from the news media:
None
Other Business to come Before the Board:
None
Executive Session:
None.
Adjournment:
At 3:11 pm, a motion to adjourn was made by Jerry Pearce and seconded by Norman Grimsley, with all in favor.
http://www.rivervalleymetro.com/wp-content/uploads/2018/01/February-2018-Minutes.pdf
Want to get notified whenever we write about
River Valley Metro Mass Transit District Board of Trustees
?
Next time we write about River Valley Metro Mass Transit District Board of Trustees, we'll email you a link to the story. You may edit your settings or unsubscribe at any time.
Sign-up for Alerts
Organizations in this Story
River Valley Metro Mass Transit District Board of Trustees
More News