Manteno Community Unit School District 5 Board of Education Technology Committee met May 9.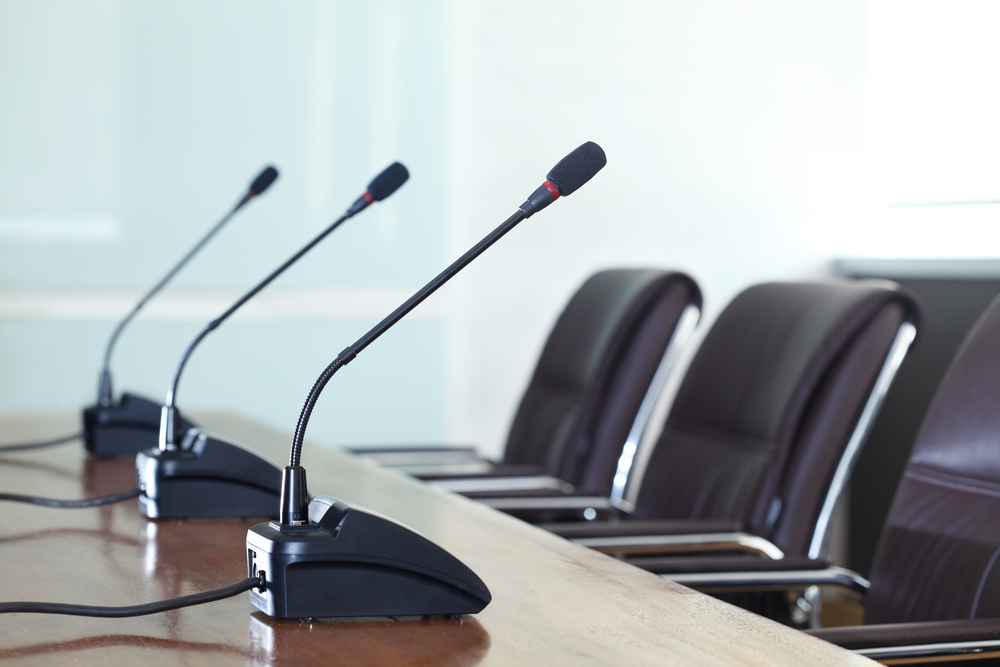 Manteno Community Unit School District 5 Board of Education Technology Committee met May 9.
Here is the minutes provided by the Board:
In attendance: Chris Bohula, Rob Meadors, Jake Emerson, Kristi VanZeyl, Cara Baldwin, Rebecca Ganger, Matthew Glenn, Cathy Creek, Gale Dodge, Stephanie Kaack, Dan Christ, Tom Steele
1) Tech Dept updates
a. The SAN installation is set for Tuesday, May 29. We anticipate network services will be disrupted briefly.
b. The summer project list is growing. Major projects include installation of the SAN, implementation of Clever SSO solution, upgrade of phone system software, upgrade to Windows Server 2016, install new CIPAfilter appliances and deploy new Chromebooks.
c. Development of the new website and mobile app are coming along.
i. The site can be previewed at wwwnew.manteno5.org
ii. Site seems dark. Would like suggestions about the color palette. Cathy suggested maybe swapping the dark and light gray colors. Stephanie will email our project manager and see what options we have.
iii. Gale asked about the calendar options. The goal is to have multiple calendars (ScheduleStar, ZoneLive, Google, etc) being fed to one main calendar. Stephanie will do training on this soon.
iv. A link to preview the mobile app was emailed to the committee.
v. Any new updates/approvals will be done via email since this is our last in-person meeting.
d. Tom & Stephanie attended a School Security & Privacy workshop. Chris Bohula was also in attendance with his school district. There are several things regarding FERPA that we need to address. Privacy policies need to be updated on the website, but will wait for the new site to be developed before implementing.
e. Implementation of Clever SSO is coming along. We hope to be able to implement Clever Badges for the lower grades by next school year. Clever - Single Sign-On solution for students, primarily in the lower grade levels. Students receive a QR code that will log them into different websites instead of having to type in/remember separate logins.
f. New interns - Tristin Rieder, Paul Burkhalter
2) Chromebook Chargers in Classrooms
a. 6th grade team was asking about Chromebook chargers in classrooms next year
b. Reasons behind the decision not to do it this year
i. Cost – it was going to cost upwards of $4000 to place the necessary spare chargers in each classroom
ii. Match – Some classrooms would need as many as 3 spare chargers to accommodate the different models of Chromebooks used by students
iii. Quantity – if more than one student came to class with a dead Chromebook, we would have the same problem of no charger
iv. Responsibility – Students need to learn to be responsible and bring charged Chromebooks to class. Relatively few districts have spare chargers in every room.
c. Allowing students to charge at school is an "enabler"
d. Students have no problem remembering to charge their phone
e. No plans to place chargers in classroom next year
3) Ed360
a. Ed360 is a data-portal for teachers and administrators. Teachers will be allowed to view previous year's assessments for their current students.
b. Requires Google Suite for login (panthernation.net accounts)
c. Accounts are established through EIS dump, in our case through Skyward
d. Skyward has manteno5.org for email addresses, not panthernation.net
e. To make Ed360 work, we either need to change our primary G-Suite domain to manteno5.org or change Skyward info to panthernation.net
f. Changing Skyward would mean all Skyward correspondence would use panthernation.net email accounts rather than manteno5.org
g. Changing primary domain would mean everyone - staff and students - would login to G-Suite using manteno5.org rather than panthernation.net. Also, no way to change Chrome devices.
h. Learned the day of the meeting that ISBE is working on logins using Office365 accounts. They have added us to the pilot program so we will hopefully be able to access Ed360 using this method and forego any changes with Google.
4) Copier Features
a. In March we identified copier locations and additions
b. Tom & Stephanie met with Proven to discuss copier sizes and options
c. "Apples to Apples" where we simply replace what we have would result in about a 13% price increase which is consistent with the rate of inflation
d. "Wish List" would result in nearly 50% increase in what we are currently paying
e. Suggested changes after reviewing the costs and locations
i. Elementary School
1. Remove the 2 copiers in the ES main office - replace with a printer with card reader
2. Matthew will discuss at a later time the 3rd and 4th grade options
ii. Middle School
1. The two extras we were adding upstairs will be downgrading to printers with card readers instead of mid-size MFDs.
iii. High School
1. L11 copier will be downgraded to one printer with card reader
2. Math wing copier will be upgraded to color
3. ISS will be changed from printer to a small countertop MFD, like the DO will have
5) Building updates
a. Elementary School
i. Chromebook turn-in -
1. 3rd and 4th bring to ES library for collection and retirement
2. Bring all carts to ES library
b. Middle School
i. continuing to have problems with HMH flash. They have done a workaround that allows the teacher to bypass the microphone so the student can complete the quiz.
ii. Lenovo concerns - keyboard problems under warranty
iii. Need more Lenovo chargers for next year
c. High School
i. nothing to report
6) Future items
7) Other
8) Adjournment
a. Cathy Creek made a motion to adjourn. Rebecca Ganger seconded. Motion carried.
b. Meeting was adjourned at 4:29 pm
http://images.pcmac.org/Uploads/MantenoCUSD/MantenoCUSD/Departments/MeetingSchedule/20180509TC_Minutes.pdf
Want to get notified whenever we write about
Manteno Community Unit School District 5 Board of Education
?
Next time we write about Manteno Community Unit School District 5 Board of Education, we'll email you a link to the story. You may edit your settings or unsubscribe at any time.
Sign-up for Alerts
Organizations in this Story
Manteno Community Unit School District 5 Board of Education
More News