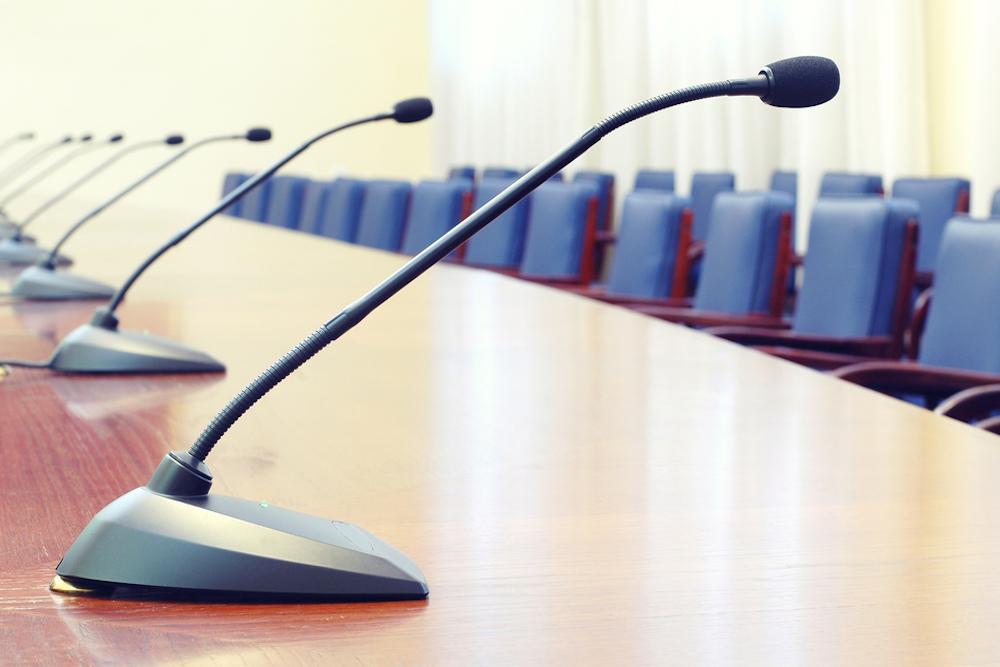 Village of Grant Park Village Board met Dec. 2.
Here is the minutes provided by the board:
6:30PM Meeting Called to Order/ Pledge
Roll call was taken, all members present
*Motion to approve previous 11/18/19 meeting minutes
Motion: Morgan 2nd: Wiedl Motion Carried 4-0-2 Dickson, Veldhuizen abstaining
Public Comments: Elizabeth Karstensen addressed the Board, with the GP Youth Commission's dissatisfaction to a recent mailing that went to contributors to their recent fundraiser over the content expressed, as they felt it stated they were folding. Also concerns about the funds transfer. Pres. Roth stated in disagreement on the content of the letter, and that the funds will be transferred when an account # is provided to send it to, minus an agreed escrow amount until all bills are satisfied, and the remaining will be sent at that time.
John Bemis, from the Kankakee County Health Dept. spoke of the departments concern over the Village Ordinance to allow a cannabis dispensary within Village limits.
*Motion to approve Bills for Payment: <11/27/19 General Fund $44,022.95, Sewer Fund $5,961.82, M.F.T. $51.84, Festival Fund $66.18, T.I.F. $10,300.00, Payroll <11/16/19 $16,515.91
Motion: Dickson 2nd: Veldhuizen Motion Carried 6-0-0
Departmental Reports:
Clerk Dillman: no report
Streets & Alleys, Veldhuizen: leaf pickup will continue for about a week
Finance, Dickson:
*Motion to waive first reading Ordinance O-12-19-1 Tax Levy (5/01/19-4/30/20)
Motion: Dickson 2nd: Morse Motion Carried 6-0-0
*Motion to approve Ordinance O-12-19-1 Tax Levy (5/01/19-4/30/20)
Motion: Dickson 2nd: Morse Motion Carried 6-0-0
*Motion to accept insured cash sweep by Midland States Bank for sewer sale proceeds
Motion: Dickson 2nd: Morse Motion Carried 6-0-0
Sewer & Garbage, Morgan: gave a report that the 2019 EPA report has been filed, Had an inspection at the Sewer Plant by the EPA, no findings found, new pumps have been installed
Building & Grounds, Morse: Christmas tree lighting Dec. 13, 7PM @ Community Center Park Gave a recap of the P/L for Oktoberfest, reported a profit of $2,354.13
Ordinance & Insurance, Wiedl: On the agenda was listed a second reading of Ordinance O=11-19-2, which was not held. Instead, Pres Roth suggested that this issue on cannabis be brought to the voters on an advisory referendum at the next election in March 2020. Consensus of the Board approved, and a Resolution will be presented at the next meeting
Law Enforcement, Coats: no report
Chief Frey: Spoke of the recent robbery at the Circle K in town, and other towns, and made the Board aware of the "Shop with a Cop" fundraiser going on.
Pres. Roth:
*Resolution R-12-19-1 Authorizing a right of first refusal agreement and an easement agreement by and between the Village of Grant Park and Aqua Illinois Inc.
Voice vote by the Board, approved 6-0-0
*Resolution R-12-19-2 Approving the subdivision of certain Village owned property and a Resolution on access easement to Aqua for Sewer Plant
Voice vote by the Board, approved 6-0-0 No Executive session held
7:02PM meeting Adjourned
https://static1.squarespace.com/static/5418fff3e4b0aa17a5b6d2be/t/5e17f45065c626738a306045/1578628177235/minutes120219.pdf