Village of Bradley Police & Fire Commission met November 20.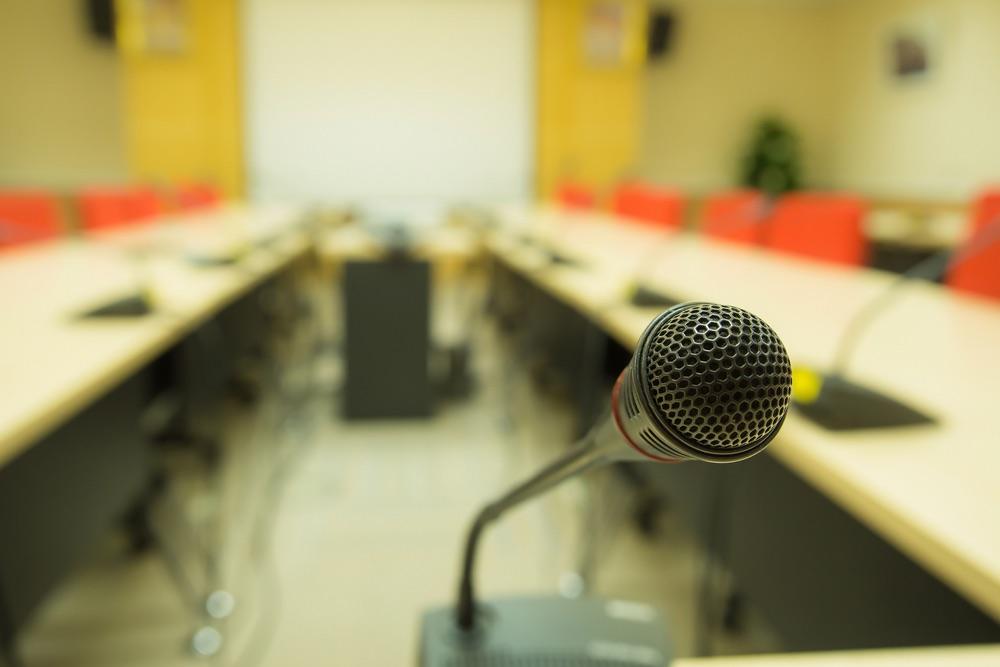 Village of Bradley Police & Fire Commission met November 20.
Here is the minutes provided by the Commission:
Members Present: Trustee Gadbois, Trustee Dugan-Roof, Trustee Watson Chief Johnston
Public Comment-None
Police Department - Chief Johnston
Staffing Level:
Chief Johnston informed the committee that the COPS grant that the department applied for was not awarded to Bradley. They will continue to look for additional grants in the future.
This is a narrative from the last committee meeting (This was a continuation from the last meeting - again every Trustee has received a copy of the Staffing Report the Chief has prepared.
2008 there were 34 suorn on the force And in 1980 the staffing minimum was three (3) and this number has not changed in the current organizational chart that the village follous.
The Village of Bradley is ever growing with both residents and business. It is important that the Public Safety of our Village is maintained.
Attached there are two documents that outline the staffing structure.
1 Lt and 1 Sgt - this will fill a void and streamline daily necessary functions and mandates. The additional Sgt will be assigned in the Detective Bureau.
Chief Johnston is preparing a budget impact for these new positions for the remainder of this budget year - Keep in mind although overtime is already a budgeted item it is hopeful that with these changes we will be able to reduce some of the over-time. By doing this we will also be adding one patrol officer. The staffing number would still be the same - and keep in mind we still have the request in with the COPS Grant for tuo more patrol officers
It is very clear the department has needs - the Village continues to grow and the department needs to be able to grow too - to provide the public safety to residents as well as our retail/commercial and business areas.)
Meeting minutes from 11/20/17 - The committee agreed to continue to discuss and review the information provided by the Chief and the committee will bring this before a November board meeting.
Chief provided the committee with the actual cost and cost difference between Patrol Officer - Sergeant - Lieutenant - please see attached.
What we are looking at for current fiscal year is a budget impact of $80,000. This would be 1 Lieutenant (promoted from list) - 1 sergeant (promoted from list) and hiring a new patrol officer.
Trustee Watson stated that until a financial review of where the Village is at it will be hard to make a decision. Trustee Watson also committed that he feels there is a need for more patrol and not administration for the department. Chief Johnston went on to explain the reasons for the need, complying with state mandates and training. The new lieutenant would have a main responsibility for following through on these needs.
Trustee Dugan-Roof also commented that a request has been made for such information.
The committee agreed to wait and see what financial information is presented at the next board meeting and to have another committee meeting to continue this discussion.
Chief Johnston stressed the importance of bringing the staffing level up and having the administration structured to manage the department in a positive proactive manner. He also agreed that additional patrol officers are needed but feels that the management/administrative end is critical.
Trustee Dugan-Roof moved to adjourned at 5:53 pm - second by Trustee Watson. Allin favor, motion carried - meeting adjourned.
http://il-bradley.civicplus.com/AgendaCenter/ViewFile/Minutes/_11202017-443
Want to get notified whenever we write about
Village of Bradley Police & Fire Commission
?
Next time we write about Village of Bradley Police & Fire Commission, we'll email you a link to the story. You may edit your settings or unsubscribe at any time.
Sign-up for Alerts
Organizations in this Story
Village of Bradley Police & Fire Commission
More News