GOP activist laments statewide gas-tax effect: 'Getting back and forth to work just got harder'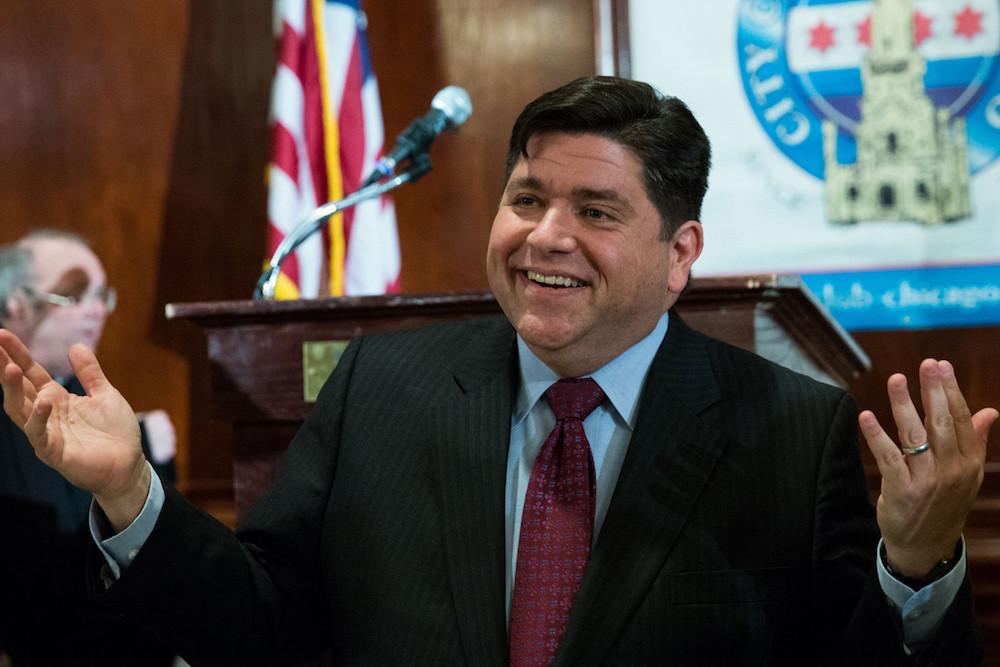 Illinois Gov. J.B. Pritzker
Iroquois County Board member Barb Offill jokes that things have become so dysfunctional in Springfield, it may take an otherworldly act to return the state to sanity.
"For Illinois to be Illinois again – that is, somewhat less insane than it currently is – one can only hope for an earthquake of biblical proportions along the I-80 corridor, forever sundering the Land of Lincoln from the Land of Madigan," Offill told the Kankakee Times, referring to longtime Democratic House Speaker Michael Madigan (D-Chicago) and the powerful influence his political machine, now headed by new Gov. J.B. Pritzker, wields over the rest of the state.
Iroquois County Board member Barb Offill
Offill points to a litany of new taxes and raised fees that went into effect on July 1 as the latest example of the extreme fiscal irresponsibility emanating from Springfield. Among the taxes enacted is a doubling of the state's gas tax to 38 cents per gallon, essentially putting every motorist in Illinois on the hook for an average of $100 more in motor fuel taxes going forward. The move is key to Pritzker's plan to generate in the neighborhood of $1.2 billion in additional revenues this year as part of his $45 billion capital spending budget.
"Doubling the state's gasoline tax is a regressive measure that will hurt the middle class and the working poor," Offill said. "Getting back and forth to work just got a little harder."
Offill also wonders just how much of the money will be used for what it is supposedly earmarked for.
"Gov. Pritzker has sold the gasoline tax as a way to refurbish roads and infrastructure in Illinois," she said. "One suspects that much of the new revenue will be diverted to public employee unions to keep them loyal and happy. Let's recall Mr. Obama's stimulus plan. Most of that package – close to a trillion dollars – went not to roads and bridges as promised, but to shore up insolvent Democratic Party strongholds around the country."
The new law also bounds the state's gas tax to inflation, meaning it could grow to be even higher over time based on economic conditions. Illinois has already lost population in each of the last five years with most of those fleeing citing high taxes as their primary motivation.
Offill fears that nothing about the new gas tax will help the state.
"Illinois borders five states, and our residents living near these borders can cross state lines for cheaper gas, etc.," she said. "But Illinois merchants in these border areas will truly suffer. Our political elites in Illinois don't care about these people; in fact, they disdain them as socially inferior."
Want to get notified whenever we write about
Iroquois County Board
?
Next time we write about Iroquois County Board, we'll email you a link to the story. You may edit your settings or unsubscribe at any time.
Sign-up for Alerts
Organizations in this Story
More News