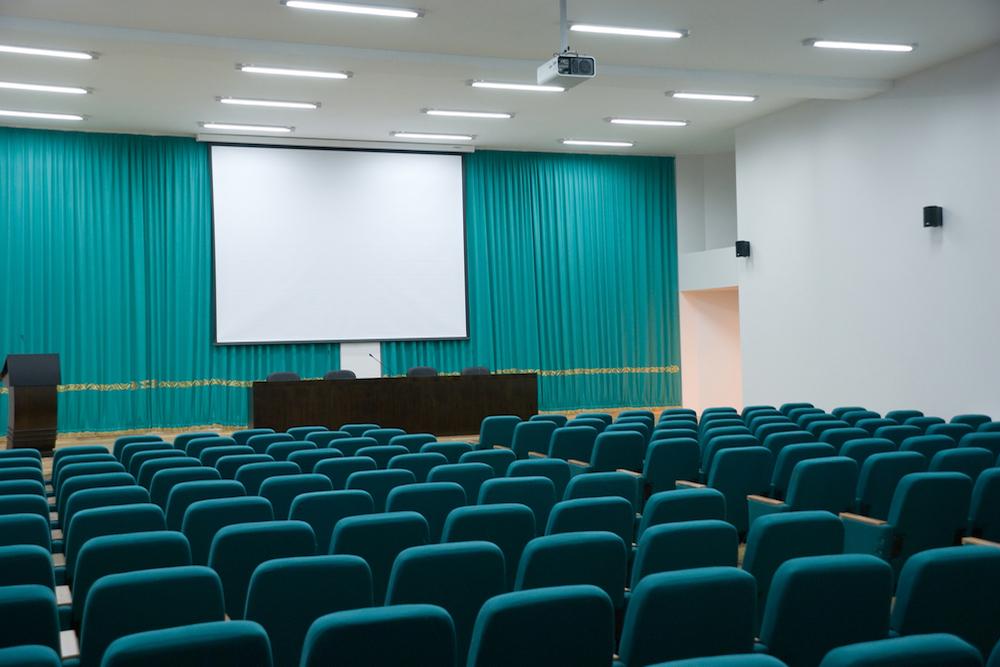 Bourbonnais Public Library District Board of Trustees met Oct. 21.
Here is the minutes provided by the board:
Vice President Mary Kay Blankestyn called to order the regular meeting of the Board of Trustees of the Bourbonnais Public Library District at 7:00 p.m. on October 21, 2019.
Trustees present: Mary Kay Blankestyn, Laura Contreras, Deborah Hendrick, Laurie Hofman, Judith Smead, and Ellen Stringer. Trustee David Stejkowski was absent.
Also present: Library Director Kelly McCully, Samantha Wilhoyt, Circulation Supervisor, Katelyn Moore, Marketing and Outreach Coordinator, and members of the public, Patricia Betourne and Kathy Whittington from Beta Sigma Phi.
President's Report: None
Secretary's Report: The Board reviewed the minutes from the regular Board Meeting held September 16, 2019. Hofman made a motion to accept the minutes as presented. Stringer seconded the motion and it passed with a vote of all ayes. Trustee Stejkowski was absent.
Correspondence & Communications and Public Comment (action items only): A thank you note was received from Sandra Beaupre expressing her appreciation for the flowers sent in remembrance of her husband, Jack.
Financial Report: Treasurer Stringer thanked President Stejkowski for presenting the financial report in September. Stringer reviewed the transactions and asked for any questions. Stringer made a motion to pay the monthly bills as presented. Contreras seconded the motion. Blankestyn, Contreras, Hendrick, Hofman, Smead, and Stringer voted yes. Trustee Stejkowski was absent. The balance sheet will be submitted to the auditor.
Public Comment: Director McCully purposed the Board move to Public Comment and hear from Patricia Betourne and Kathy Whittington from Beta Sigma Phi. The ladies requested time to comment on Serving Our Public Policy 03-08 Use of Library Meeting Rooms and the new additions to that policy. Beta Sigma Phi is a service sorority and uses the Library for their monthly meetings. They expressed their happiness with the library facilities and concern about the new fees. The Board will consider the comments made on behalf of Beta Sigma Phi.
Director's Report:
Deadlines: October 22-24, Illinois Library Association Conference (Tinley Park, IL). November 18, Last day to adopt and publish resolution to levy additional.02 percent tax. December 3, Last day to adopt levy ordinance.
Building & Grounds: The Library had several systems damaged by the storm on September 27. As a result, the following repairs were made:
1. Electronic Sign- Two power supplies replaced by Friendly Signs.
2. Phone Lines- Repair-work to two of the fax/phone lines completed by Comcast and CNG.
3. Security System- Replacement of damaged control panel, system battery, and transformer completed by Protection Associates.
HVAC- Holohan Heating replaced parts that were causing the main air handler supply fan to fail on the Trane HVAC system.
Marketing: There are currently 1,245 people on the library email list (120 new). The Library has 1,785 likes on Facebook (70 new), and 449 followers on Instagram (38 new).
Technical Services:
403 new items were added to the collection in September 2019.
1,166 items were deleted (high number due to 2018 magazine deletions).
Circulation Services:
130 new library cards were created in September 2019. 18,080 physical items circulated in September 2019.
Adult Services:
Program Assistant: A new Program Assistant has been added to the Adult Services Department. Former Reference Assistant, Briana Schott, will now assist Cassidy with displays, programming, and tracking staff continuing education.
Winter Reading Program: Adult Services is working on their first Adult Winter Reading Program. Stay tuned for further information on how to participate and win prizes.
Youth Services:
Seventh Grade Classroom Tours: The Library hosted tours for all 7th grade Language Arts classes from the Bourbonnais Upper Grade Center. The Language Arts classroom with the most students that obtained a library card after the tours was celebrated with a pizza party. Congratulations to Mrs. Mountain's class that won the party this year!
Barbie Club: The Library holds weekly sessions of the Barbie Club on Tuesdays at 1 p.m. and on one Saturday per month. Many generous donations from the community helped the Barbie Club get started.
An Evening at Hogwarts: This all staff initiative was held Saturday, October 19, from 6:30 p.m. till 8:30 p.m. The Library was transformed into a celebration of all things Harry Potter. Over 80 people attended this afterhours event.
Committee Reports:
Personnel: None
Finance: None
Policy: None
Building and Grounds:
Long Range Planning: Community Engagement Presentation by Samantha Wilhoyt and Katelyn Moore. Samantha and Katey shared a presentation that summarized the Library's progress with long range planning goals and objectives relating to community engagement outlined in the 2018 Strategic Plan. The three goals of community engagement were discussed during the presentation. Those goals include: 1) form and strengthen relationships with local businesses, 2) create physical space that reflects the community and promotes interactions with the Library, and 3) develop an Outreach Plan. The Outreach Plan will start to be developed in November with Director McCully, Samantha, and Katey.
Unfinished Business:
Discuss HomeStar Bank to Midland States Bank Conversion: A representative from Midland State Bank met with McCully, Stejkowski, and Stringer. McCully reported that the transition has been smooth with excellent communication about the conversion.
Discuss Serving Our Public Policy 03-08 Use of Library Meeting Rooms: McCully led a discussion of the new additions to Policy 03-08 which were approved at the September 16, 2019, Board Meeting. Stringer made a motion to leave the policy as written. Blankestyn seconded the motion and it passed with all ayes. Trustee Stejkowski was absent.
New Business:
Discuss holiday party: McCully led a discussion about the holiday party. Board consensus was for McCully to check on the availability of Rigo's for either Sunday December 8 or December 15.
Review and discuss Chapter 13- Public Relations of Trustee Facts File, Third Edition: McCully led a discussion of this chapter highlighting several topics including formal public relations policy, Friends of the Library, and help from associations such as the Illinois Library Association.
Adjournment: Smead made a motion to adjourn the meeting at 8:10 p.m. Contreras seconded the motion and it passed with a vote of all ayes. Trustee Stejkowski was absent.
https://www.bourbonnaislibrary.org/wp-content/uploads/Library-Minutes-10-21-19.pdf