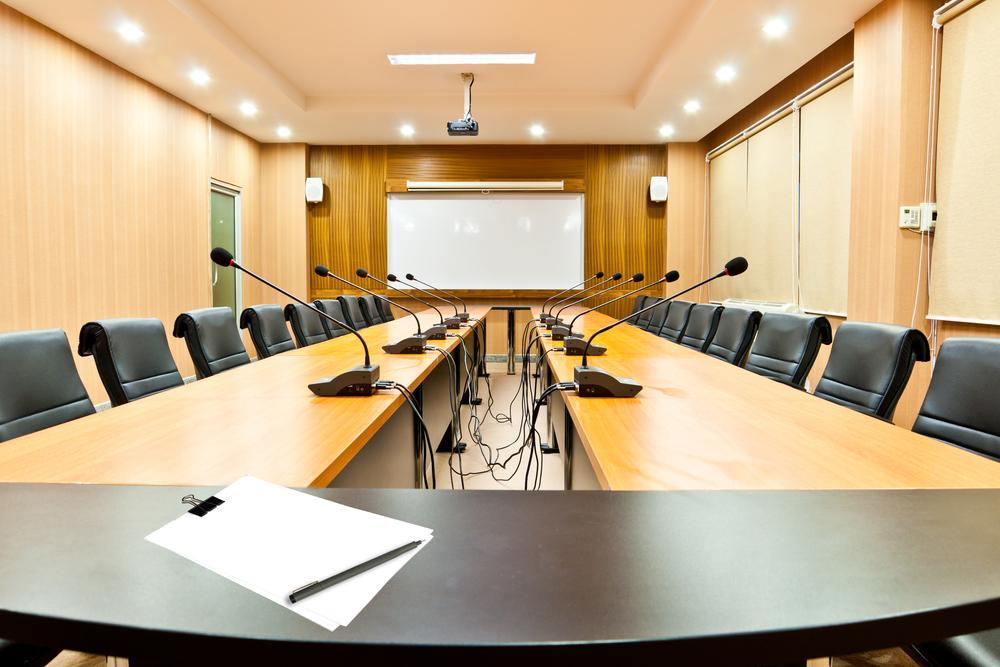 Village of Manteno Committee of the Whole/ Public Works Committee met Nov. 26.
Here is the minutes provided by the committee:
Attendance
| | |
| --- | --- |
| Committee Members: | |
| Timothy Nugent, Mayor | X |
| Tim Boyce, Trustee | |
| Todd Crockett, Trustee | X |
| Diane Dole, Trustee | X |
| Joel Gesky, Trustee | X |
| Samuel Martin, Trustee | X |
| Wendell Phillips, Trustee | X |
| Other Attendees: | |
| Chris LaRocque, Village Admin | X |
| Jim Hanley, Super of PW | X |
| Ryan Marion, Code Official | X |
| Sarah Marion, Event Cord | X |
| Sheila Martin, Treasurer | X |
| Al Swinford, Chief of Police | X |
| Geoff Aggen, Village Eng. | X |
| Darla Hurley, Deputy Village Clerk | X |
| 2 MHS Civics Class students | |
Meeting was opened by Mayor Nugent at 7:00 a.m. There was a quorum.
MOTION: A motion by Trustee Dole, second by Trustee Crockett to approve the minutes from October 22, 2019 meeting as presented. Voice vote – All ayes, No nays. Motion approved.
No public participation
No action items.
Discussion Items:
• Social Media Contract – Mr. LaRocque and Ms. Marion have presented a contract from Catalyst concerning social media posts using Facebook and Instagram for the village. The Chamber used this company for Oktoberfest. They will also photo and video village events and then use for posts. Ms. Marion will have a shared calendar to allow them to know when events are happening. The Police Department may also use this for their social media posts.
• Electric Rate Discussion – Mr. LaRocque stated the village has received proposals from electrical suppliers for the village meters (parks, well houses, etc.). These are only for those accounts that are not part of the ComEd agreement. The four-year contract with Constellation Energy would provide an approximate 20 % savings per year. The contract will be on the next village board meeting for approval. This is the same company that we are currently with.
• South Main Street Police Garage – Mr. Hanley presented an approximate cost breakdown for a building (104' x 50') at this location. Mr. Hanley gave a proposed layout using the example of storing 4 snowplow trucks and 4 pick-up trucks. Mr. Hanley gave 2 samples of placement of the building also. Mr. LaRocque recommends that the building be a six bay so that all dump trucks could be stored in one location. The Public Works current facility has some flood plain issues, so adding onto the current facility may be difficult. The house located near the entry road for this area is for sale, Mr. LaRocque will check on the price. Mayor Nugent would like to see more ideas and recommends that Mr. Hanley go back to the drawing board.
• Equipment Update – Mr. Hanley prepared a list of all equipment that the department used and then rated the condition of the equipment. Mr. LaRocque prepared a vehicle replacement schedule for the Public Works Department. The recent transactions of trading and buying cost the department around $10,000 per vehicle, this was more than originally thought. The funds to buy vehicles and equipment is the Road and Bridge Fund. If the department uses the 2-year rotation for vehicle replacement the remaining money balance to purchase equipment is greatly reduced. Mr. LaRocque is concerned that this type of schedule is not sustainable. He also prepared a 4-year and 6-year rotation and recommended that a four- or six-year rotation on vehicles replacement be used to allow for purchase of other equipment. The Road and Bridge Fund receives approximately $1,750,000 per year. The fund is not only to help with vehicle/equipment purchases but also to repair roads. The last road project that used these funds was on South Cypress for the full depth reclamation for approximate cost of $400,000 - $500,000. Mr. Hanley will prepare prices and numbers for equipment replacements.
• MFT Update – Mr. Hanley prepared a report to show the potential available fund is $458,000. Mr. Aggen also had a map of possible street projects. Mr. Hanley and Mr. Aggen will rank the list and present at next meeting.
• Legacy Concession/Washroom Building - Mr. Hanley provided a pricing for a potential building - $556,325.00. There were sample pictures of possible buildings. Mr. Aggen stated to receive an OSLAD grant 60% of the project must be a recreational component with only 40% of funds for parking lots, bathrooms or concession stands. Mr. Aggen will speak to the state for clarification. Mr. Aggen will also look for other types of grants. The north end parking lot will also need an expansion with an approximate cost of $750,000. Mr. LaRocque stated that the plan is to get the project funded in 2020 with building in 2021.
Trustee Crockett exited the meeting at 8:02 a.m.
Trustee Dole asked the two MHS students to think about any ideas they would like to see at the village parks or on the Square.
Mr. LaRocque and Mr. Hanley will take the sample building plan to the Manteno Township to get their input.
Trustee Dole exited the meeting at 8:06 am.
• Main Street Berm – Mr. Hanley presented some photos of the pear trees located on the berm on Main Street. The trees are not doing well. Mr. Hanley stated that the railroad may like to see a fence that would match what is at the Square.
Trustee Martin stepped out of the meeting at 8:09 am.
Mr. Hanley will prepare a plan for the removal and change of the area from Division Street to Third Street.
• Misc.
o Mayor Nugent and Mr. LaRocque had a meeting with IDOT concerning the I-57 overpass. The overpass is on the five-year plan for repair and updating. The overpass will not be totally closed but will be completed in stages. A walking path is scheduled to be added, the village would be responsible to connect the path on both sides to the village sidewalks or paths. Also, in the capitol plan is the expansion of County Highway 9 from the overpass to Rt. 45. This road would become three lanes.
Trustee Martin returned to the meeting at 8:15 am.
IDOT officials were shown the village plans for the overpass that were developed in 2006. These updates would be at the village's cost.
o Manteno Township has requested an easement to widen the road in front of the Manteno Golf Course. The item will be on the Village Board agenda for approval on December 2, 2019.
o Mr. LaRocque will prepare a spreadsheet to present to the Save Our Golf Course committee to show what the village pays and what is still owed to the village according to the agreed upon contract.
o The next scheduled Public Works meeting is on December 24th, but the Village Hall is closed. The meeting will be moved to December 17th.
o The Village Attorney is still working on closing documents for the sale of 315 N. Locust Street.
o Mayor Nugent stated that the Riverside will be transforming their current building into an Immediate Care Clinic that will be open during evenings and weekends.
o People's Bank will have their Special Use Permit application before the Plan Commission on December 10th.
o Mr. Marion stated there is a Special Use Permit request for a spay and neuter clinic on Lincoln Drive.
o Chief Swinford announced that two companies will be testing their LPR cameras at the I-57 overpass. This will be a two-week demo.
Motion by Mayor Nugent, seconded by Trustee Martin to adjourn meeting at 8:27 a.m. Voice vote: all ayes, no nays.
https://www.villageofmanteno.com/administrator/components/com_vom_agendas_and_minutes/uploads/minute/9fd4cdeba15b1faba75de6c2f62ce746-11.26.19%20-%20Minutes.pdf