River Valley Metro Mass Transit District Board of Trustees met October 24.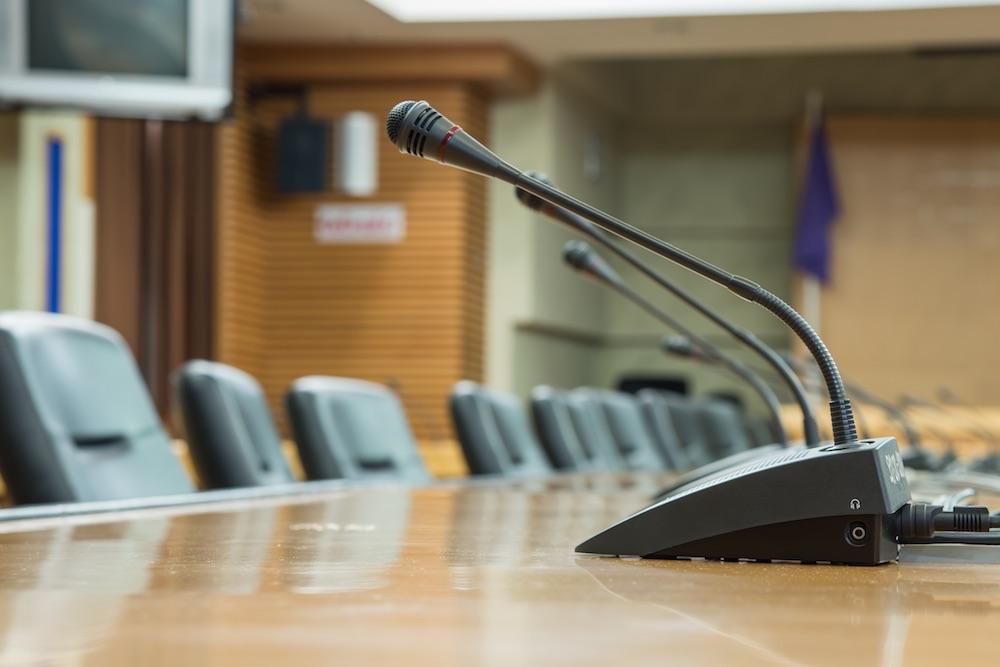 River Valley Metro Mass Transit District Board of Trustees met October 24.
Here is the minutes provided by the Board:
Chairman Argyelan called the regularly scheduled River Valley Metro Board of Directors meeting to order at 3:00 pm.
Attending Board Members: Chairman Mark Argyelan, Treasurer Nick Allen, Secretary Kelly St. Aubin, Board Members: Carole Franke, Jerry Pearce, Norman Grimsley, and David Hinderliter
Staff Members Present: Managing Director Robert Hoffmann, Director of Administration Lois Bentley, COO Ken Munjoy, Director of Operations Michelle Brutlag, Transit Officer David Douglas, Transit Officer Richard Berns
Others Present: Geoff Olson (Kankakee County Planning), Duane Stubblefield, Siron Sims (First Transit GM)
Pledge of Allegiance: Jerry Pearce led the Metro Board and others in attendance in the Pledge of Allegiance.
Swearing In:
Chairman Argyelan swore in new board member David Hinderliter
Public with Business to Come Before the Board: None
Consent Agenda: Carole Franke made a motion to approve the consent agenda. Jerry Pearce seconded the motion. A roll call vote was taken of those in attendance, with all in favor. Consent agenda approved.
Communications:
Chairman's Report: Mark Argyelan
Mr. Argyelan stated his commitment as RVMMTD's new chairman to continue the good deeds and growth of the organization.
Managing Director's Report: Robert Hoffmann
On behalf of the comptroller's Office, the Attorney General has filed a motion to make our lawsuit mute due to the payment process change that was enacted in July.
We will argue that Comptroller is still responsible for processing past due payments. Court date is December 14, 2017 at 1:30 pm.
One subject that will be discussed during our annual planning session is lengthening the terms for RVMMTD officers.
Operations Report: Siron Sims
57,746 rides were provided in September.
We have 47 operators with one in behind-the-wheel training and three more about to begin class.
Complaints/Comments:
23 complaints were logged in September. Several of these were the result of people who were confused by our new routes/schedules.
We received three compliments for one driver regarding his courtesy and professionalism.
CCS/MPD transported 176 passengers in September, down significantly from previous months.
Recently, the Veterans Administration bus broke down on Laraway Road and we were able to send a bus to transport their passengers.
Board Report:
Norman Grimsley met with a group of campers in Aroma Park last week. They were all very complimentary regarding our service.
Mark Argyelan attended last week's State of the County meeting. RVMMTD was one of several local organizations on the program, with Ken Munjoy the presenter. After the meeting, two people approached Mr. Argyelan stating that they had been unaware of the multiple types of services offered by this organization.
New Business:
Two congressmen have agreed to form a Congressional bus caucus. One congressman is a democrat and the other a republican. An announcement will be made on November 29. A letter signed by all of our board members will be sent to Rep. Kelly asking her join the caucus. Efforts will be made to get more members prior to November 29.
Old Business:
COA Data Collection
AECOMM was here last Wednesday to follow up on our COA. They reported rider counts that closely matched counts being recorded by drivers. Also, they recommend safety measures to be taken at our new Northfield Square Mall transfer center. We will be installing bollards to help prevent any vehicle mishaps.
Their complete report will be available very soon.
Kankakee Walmart
Our shelter will be located at the southeast corner of the building in a manner very similar to the current Bourbonnais Walmart shelter. The store manager was very helpful in getting this accomplished. As suggest by Mayor Wells-Armstrong, there will be a photo event when the shelter is opened.
Chestnut St. Transfer Point
Five of the six land parcels needed to use this location as a permanent transfer station have been secured. We intend to use the $1.6 million no match state grant from several years ago that, until recently, has been frozen to develop Phase 1 of a Kankakee transfer center at that location.
New Flyer Vehicle Purchase
The bid is back on this vehicle purchase that is part of the Bloomington Consortium. We will order 4 buses at approximately $417,000 each with expected delivery late in 2018. All necessary information has been provided to IDOT.
Questions from the news media:
None
Other Business to come Before the Board:
None
Executive Session:
None.
Adjournment:
At 3:27 pm, a motion to adjourn was made by Jerry Pearce and seconded by Norman Grimsley, with all in favor.
http://www.rivervalleymetro.com/wp-content/uploads/2010/12/October-2017-Minutes.pdf
Want to get notified whenever we write about
River Valley Metro Mass Transit District Board of Trustees
?
Next time we write about River Valley Metro Mass Transit District Board of Trustees, we'll email you a link to the story. You may edit your settings or unsubscribe at any time.
Sign-up for Alerts
Organizations in this Story
River Valley Metro Mass Transit District Board of Trustees
More News