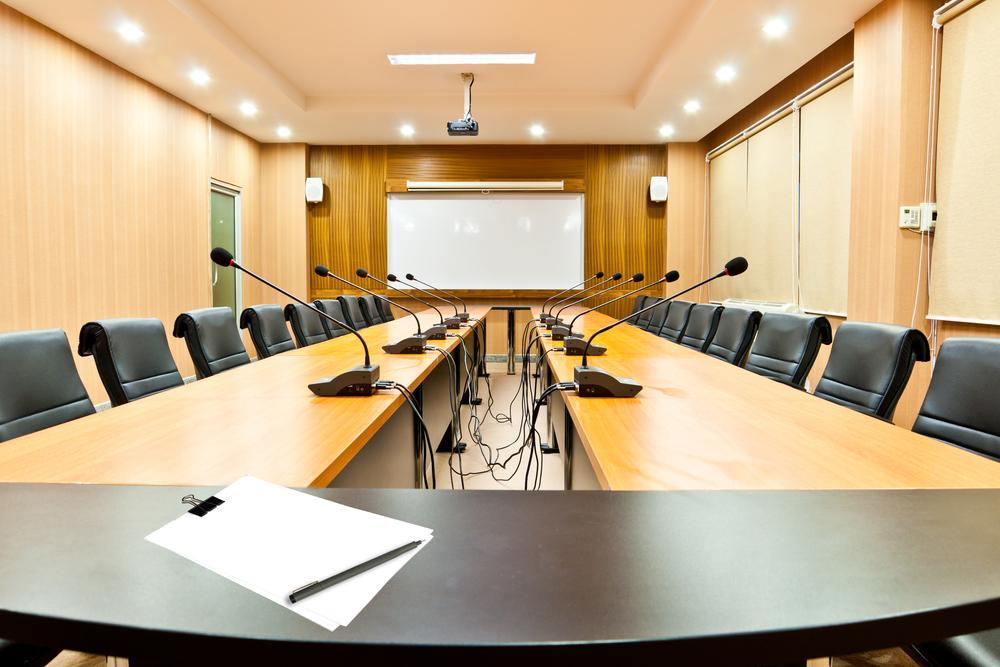 Village of Loda Village Board met Aug. 14.
Here is the minutes provided by the board:
The Village of Loda Board of Trustees held their regular meeting on August 14, 2019 at the Village Hall. Present were: President Carol Areseneau, Trustees: Ronda Breeden, Cathy Tittle, Jon Boone, Joyce Gharst, Gene Breeden jr, Patricia Allen and Village attorney Dale Strough. Clerk Regina Ptacek
Meeting called to order at 7pm, all spoke the Pledge of Allegiance.
Minute: Ronda motion to approve and waive reading of June meeting. Jon second, All in favor, no opposed
ERH: EPA came did surprise inspection, took over 2 hours and took pictures. We passed, only concern is we are close to the 15% water loss, like leaky pipes, water loss also includes fire department. Discussion that another reason why we need a meter as it would not be "lost water" and keep track. It is 4inch meter and will be about $4000 and better than EPA or a fine. JR will check with John ERH for that size meter. Hydrant flushing before Labor Day and then end of October. Flushing hydrants will be considered lost water. Old school has 2-inch line, located and Monday will be putting in a regular ¾ meter and eventually will then put in the 2-inch meter. Carol verified pit will be on south side of road by hydrant by main and they will get shut off in the school.
Carol verified need meter at fire house,
Pat motion to put in 4-inch meter at fire department so we can know how much water using. Gene second. Roll Call all ayes, motion carried.
Carol verified at Webers for line that has no meter. It is 2-inch meter also and Weber responsibility and they said they will not pay for it. Board agreed that line will be capped, Myles need ordinance showing they purchase the meter. JR need ordinance for city cross connection.
JR alert with water ball fight. JR explained how it damages and breaks pipe. They should not be allowed to hook up to mains. They can use trucks to hook up. Will still be lost water. Jon verified to if portable meter to add and remove when flushing to see how much lost. Verified with cross connection has to be a gap not direct connect to main and concern with containment the water. JR verified they don't own water or the trucks but should have asked permission to use water. Cathy verified sending them letter and solution with using Trucks for water fight and not out of disrespect but concerns with not damaging lines. Jr would be available for concerns with cross connection for filling trucks. Lawyer also suggest besides letter that they have meeting on third Monday at 6p and go to talk to them.
Ronda verified how Swanstroms filled pool; JR filled, and they will be billed $140 for using 14,000 gallons using hydrant in back and going thru tower.
Cathy, concerns with others filling pools and they were told fill by house, but can't from tanker were told no. Carol verified she was not been asked. Carol verified is the owner of the water and if someone wants water then contact Carol and then she also will verify with ERH. Cathy just inquiring and if will be charged for the connection off the amount the pools holds and supervised by JR for connection.
Water Tower- Tom not present
Building Permits- none
Properties- few not cleaning up, Cordosa, Biggs, Jerry McCreary, Mike Micheals for vehicles and prove licensed, and letter being sent. also letter for Luspins for vehicles and accumulation piled. Monroes also for vehicles
Cathy brought up Jack Roberts property that needs to be address again.
Lutheran church sidewalk complete and turned in bill
Tree in front Wes Atkins next to sidewalk and requested we take down. Also, tree poplar, in front of Jeff Eckley property is a Village tree. Cathy verified Ray Cline tree need to look at. Carol verified with Pat to contact and check tree options. Board agreed just do it
Jon motion to have trees removed that have been discussed possible third on Clines. Pat second roll call all ayes, motion carried.
Gene- 108 s maple concerns with weeds, Houston, Dale verified we have order to tear house down and then can do a lean. Carol verified will get bids to tear down house and need to mow also. JR will help mow with tractor. Pat verified that we can mow in future and then add to lean, Dale verified may not be worthwhile and cost will be worth more then the lot. Carol verified tear house and garage down, Richard Coffey inquire for house, Dale said to talk to whoever gets demolition.
Ronda- paint inside bathrooms and paint handprints on outside. Work was done on swing in park.
Dale- Cordosa property will be having complaint signed. Verified closing file for grade school since sold. Coe property have lien and less expensive to buy title thru tax sale waiting for the deed.
Carol verified other property for trailer on Jefferson, Seddlemeyer and we need to get that cleaned up.
New:
Loda big mart inquire for marijuana sales, Carol verified to be thinking about it and if we want in village. Verified there is discussion currently in Paxton but haven't seen all the info yet. Village does have right to tax and have local control. Dale understanding that very expensive to get. Jon verified with Loda big mart to make sure qualified with size and wants info on how processing. Nothing official yet. Discussion with info not available but will be a large investment. Carol verified to think about, and if we want in village.
Swanstrom fence: they say that panels behind water building and filter damaged old fence. They inquire for ½ on fence and we are getting use of it also. Bills submitted and half would be $2500. The water building is too close to property line and that buildings were there before. Discussion was for few replacement panels behind filter. JR verified was about 8 panels. They didn't need permit as was in same areas of old fence and holes. Board discussion and should have been advised before work done, not after. Ronda motion that board not contributing for Swanstroms fence, Cathy second, roll call, all agree, motion carried.
Treasurer: ½ off for Erin $1140.00 and meter has been removed and checked and nothing wrong
Jon motion for ½ approved, Gene second roll call, motion carried for ½ off. JR verified that ½ off does count towards 15% water loss.
Treasure report that will be sending in, board approval.
Ronda motion to approve Treasure report. Jon second. Roll call, all ayes, motion carried
Ronda concerns with complaints with high bills, Myles said there was about 5 that had concerns and been addressed.
Bills, Jon motion to pay bills, Gene second roll call, all ayes
Public:
JR has consumer confidence report and will post here in building.
Sandy ask to block off roads, verified was concern from one complaint that could not access. Sandy verified that there was room for being accessible. Sept 14, sept 21 rain date. Board: Ronda motion to allow, Cathy second. Roll call, Pat-yes, Gene-yes, Joyce no, Jon-yes, Cathy-yes, Ronda-yes. Motion carried.
Pat verified that sick person lives in the block and verified that there must be room for emergency vehicle to have access at any time. Board and everyone are invited to block party. Sandy Coffey did verify they are not blocking street from emergency vehicles.
Cathy clarified that for pool regarding water was not disrespecting and good to know for others to know for filling pools in future
Cathy adjourn, second Jon
http://www.villageofloda.com/TownMeetingDocuments.aspx