Kankakee County Transportation Committee met March 28.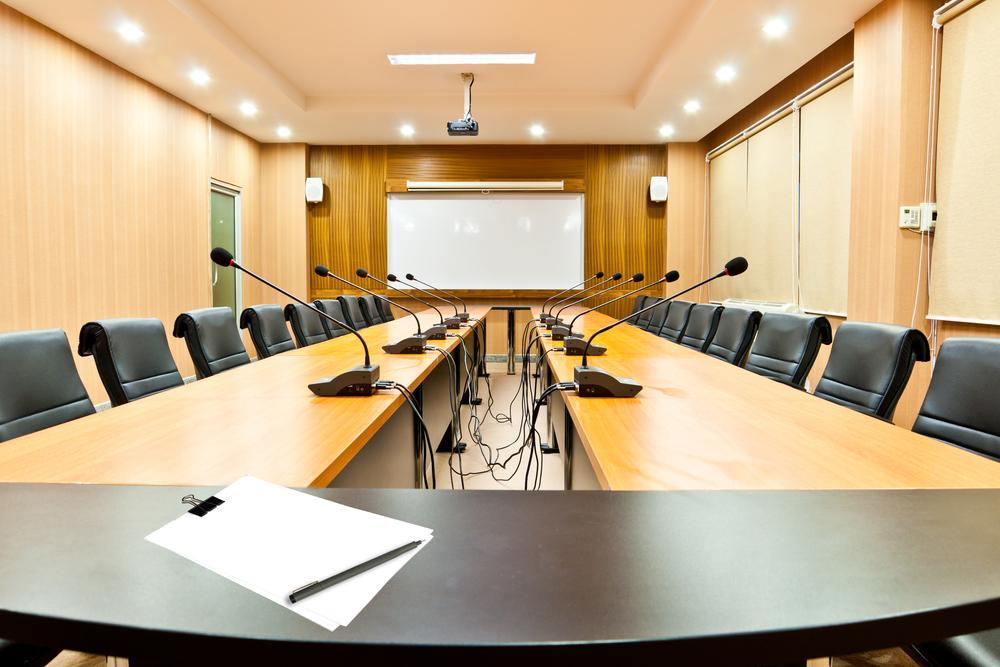 Kankakee County Transportation Committee met March 28.
Here is the minutes provided by the Committee:
Members in attendance: Mike Butler, Good Shepherd Manor, Laura Dick, Show Bus; Ken Munjoy, River Valley METRO Mass Transit District; Michael Roof, Kankakee County Veteran's Assistance Center, Roger Hess, Kankakee County Board.
Others in attendance: Colette Jordan, Northeastern Illinois Agency on Aging; Geoff Olson, Kankakee County Planning Department.
Call to Order:
Chairman Butler called the meeting to order at 10:35 am, welcomed everyone, and asked that everyone introduce themselves.
Public Comment:
None
Approval of Minutes:
Mr. Roof made a motion to approve the minutes as presented from February 1, 2017. Mr. Hess seconded the motion. Motion carried.
Removal of Committee Members:
Mr. Olson said there had been some changes in staff at Northeastern Illinois Agency on Aging and Donna Copeland Hill would no longer be attending these meetings and membership could be updated to reflect the change. Mr. Hess motioned to remove Ms. Copeland Hill from as a committee member. Mr. Roof seconded the motion. Motion carried.
HSTP Coordinator Issues:
None.
Consolidated Vehicle Procurement:
Mr. Olson told everyone that the 2017 Consolidated Vehicle Procurement applications were available. He said he would forward the email with application information to everyone. Mr. Roof said the Veteran's Assistance Center was recently notified of being awarded a light duty replacement bus. He said they may also be considering applying for a minivan for an expansion of service because many clients are now going to Joliet.
Agency Transportation Needs, Interagency Coordination and Accessibility Issues:
Mr. Munjoy said METRO's accessibility improvement plan is still waiting for funds to be made available by the state.
Ms. Dick said the other counties in Show Bus' service area are having an increase in Medicaid trips due to changes in the managed care program.
Disability/Aging/Transportation Issues:
Mr. Butler reported that Good Shepherd Manor is continuing to provide services as usual for their residents.
Mr. Hess said Kankakee County is continuing to address its financial issues.
Mr. Roof said their offices were closed for two days because their offices were being relocated to the Kankakee County Admin Building. He said the transition has been very smooth and the new office space will be beneficial to both office staff and clients.
Program Status of Transportation Providers:
Ms. Dick said the Section 5311 and Downstate Operating Assistance applications are moving through the county committees for approval to meet the submission deadline. She was told that if she submitted the application with intercity service without IDOT's call for projects, the service would not receive additional federal funds.
Mr. Munjoy said the comptroller's office has moved funds into the downstate transit fund and received payment. METRO also has their comprehensive operations analysis existing conditions report available for review on their website. He said due to the uncertainty of the timeliness of fund reimbursements, the system is reluctant to restore full service. He said he continues to monitor weekly ridership trends and there have been some changes due to the service cuts made last fall in order to stretch out available funds to keep the system operating.
METRO has also had difficulty with ADA vehicle repairs and was able to locate two ADA buses from another agency to help maintain service. METRO was also awarded nine super medium duty vehicles which are expected to be delivered in mid-2018. Mr. Hess asked what Midway ridership is typically like. Mr. Munjoy said the average number of rides is 1,100-1,200 each month. Riders also use the service to take the CTA Orange Line to downtown Chicago. The Midway service now has twelve trips per day.
Questions from the Media:
None.
New Business:
Mr. Hess asked that the next meeting agenda include the addition of membership for Ms. Jordan. Mr. Olson said it would be.
Next Meeting:
Mr. Olson said the next Region 6 HSTP Meeting will be announced, but is expected to be on April 10, 2017 at 10:00 am at the historic courthouse in Pontiac, IL.
The next CTC meeting will be on May 2, 2017 at 10:30 am at River Valley METRO.
Adjournment:
Chairman Butler asked if there was any other business to come before the committee. There was none. Mr. Roof motioned to adjourn the meeting. Ms. Dick seconded the motion. Motion Carried. Chairman adjourned the meeting at 11:08 am.
http://planning.k3county.net/files/committee/2017_03_28_ctc_minutes.pdf
Want to get notified whenever we write about
Kankakee County Planning Department
?
Next time we write about Kankakee County Planning Department, we'll email you a link to the story. You may edit your settings or unsubscribe at any time.
Sign-up for Alerts
Organizations in this Story
189 East Court Street
Kankakee, IL - 60901
More News